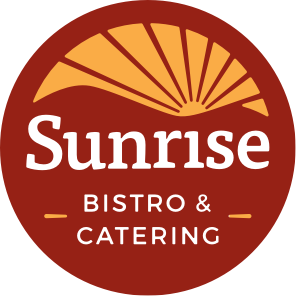 Serving the Bay Area since 1981

THE BISTRO
Open 7:00-3:00 everyday


Check out our reviews on Yelp
Our mission, since 1981, has been to spread healthy, high quality, and delicious food throughout the Bay Area.
Established in 1981 in downtown Walnut Creek, Sunrise Bistro and Catering is committed to serving the Bay Area fresh, sustainable, housemade foods. We are committed to cooking from scratch as we make almost everything we serve in house, from the baking of our sandwich breads to the making of our own, amazing salad dressings. We are leaders in sustainable practices, and source organic foods wherever possible. We believe strongly in our real food philosophy and minimize the addition of any processed foods / ingredients.
As winners of the "Best of the East Bay, Catering" award by Diablo Magazine and the "Best of Walnut Creek, Brunch" award by Walnut Creek Magazine, there is nothing more important to us than serving our customers. We hope to see you soon!